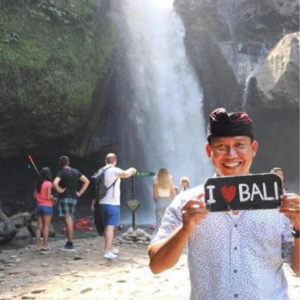 Dewa Nyoman Eka Wirawan
I was born and raised in Denpasar.
Traveling is my hobby.
I also have a license to become a diving instructor.
After several years of traveling in America, I decided to return to Indonesia.
I love Bali and want to introduce the various traditions and beauty of Bali to people out there.
Starting from here I intend to start a business in the field of tour agent.
NEW is the abbreviation of my name "Nyoman Eka Wirawan".
With my knowledge of beauty, sacredness and culinary delights in Bali, I will guide you around Bali, introducing corners in Bali, and giving you a memory that you will never forget.
Have a nice trip!!!
Contact Us
If you have any questions, please contact us.