There is nothing happened by accident. it could be because of God's plan.
like our relation now with my brother from australia and the family is become closer since i met them couple times in Bali. actually this is not their first time come to Bali. but this time, we had alot of time and we had fun time so much.
we start activities from doing ATV RIDING you will get special price if you book the activities trough here https://www.newbalitours.com/tour/atv-ride-tour/ , it lower far then the publish.
and then we continue having beer at The Amora Restaurant in Kintamani, and spending our time the last was in Jungle fish for havng big meal and enjoying the pool.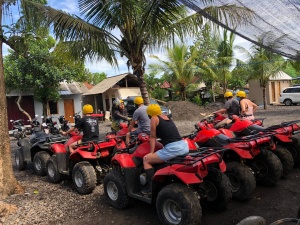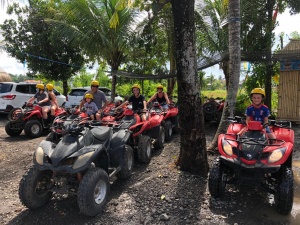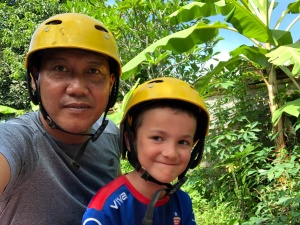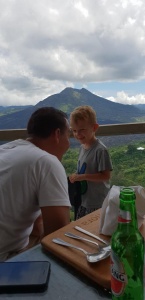 the second day, like many tourists favorite thing to do in Bali is swing. again we took our customers to Alas Harum Bali in Tegallalang https://www.alasharum.com/ . ticket entrance per pax including swing is from 150-200k rupiah. but you will get amazing nice landscape view and unforgetable swing experience.
on 3rd day,
we took them to DMZ BALI museum 3D in jalan nakula KUTA – BALI. its not so far from where they staying at BALI DINASTY RESORT . hav a look at their 3d pictures.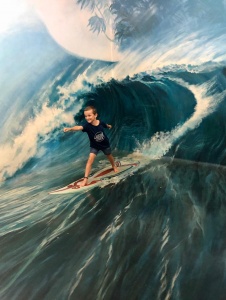 i will be miss them so much when the time they have to go back to Australia.
and for who of you wanna have same experience like them, it doesnt need big money to hire me and my car. i am flexible regarding the time. because dont make decision to quick before have try to deal it.
contact us here
easy booking contact :
www.newbalitours.com
info@newbalitours.com
fb : @newbalitours
ig : @newbalitours
Tripadv : @Newbalitours
whatsapp : +6281-353-353-383
Contact Us
If you have any questions, please contact us.