New Bali Tours
Choose your dream tour!
Choose Category
Choose Destination
Choose Duration
Bali Airport Transfer Service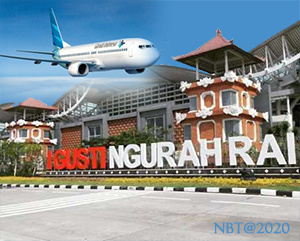 Are you going to Bali on your holiday trip?
Don't waste your time waiting for a taxi to pick you up from the airport.
Make your trip in Bali easier with a private transfer service that will take you from or to Ngurah Rai Airport.
Relax and sit back while our driver take you to your hotel or to the airport. This private transfer service is the right choice to travel efficiently.
There is fixed price, no hidden charge.

Experience a completely relaxing start to your Bali visit with this private airport transfer service.


New Bali Tours Package
Go on a custom Bali adventure on this private trip! Customized Bali tours to explore the beautiful and uniqueness of Bali Island with trusted and reliable private Bali driver. Most of them have been arranged on full board package, so you don't need to think about the program of tour
Testimonial
We would like to hear what do you say about our services. Please write us about how's your experience with us. Your review is something for us...
newbalitours
yes please...how can we help you?
Jeanna Peasant
Please tell me more about this. May I ask you a question?
newbalitours
HI JOCK ,THANK YOU SO MUCH FOR THE REVIEW..SOON WILL SEE YOU AGAIN IN BALI.CAAOO DEWA
Jock Williams
Newcastle
RATING 5/5
Dewa is most friendly, kind and nothing is ever a problem driver you would ever find in Bali. He would do anything for you and nothing is ever a problem. He speaks very good English and communication is second to none. We would highly recommend Dewa for any tours, pickups and deliveries and always on time. We have used Dewa for many years and never been let down. We will be using Dewa as our driver for many more years to come.
newbalitours
Hi Mr. Sudhakar,This is Dewa..Hope you and your family always in healthy and blessed.Thank you so much for your review and comment.hope that you come again next time to Bali and choose me again as your driver.Thank you, Dewa New
Reports and What's new in Bali
Recommend for the first time visitors, or those who have a specific destination in Bali they wish to visit.You can find our daily report as a guide before deciding to book a tour in Bali
Looking for an amazing 3 days itinerary in Bali? Look no further! This beautiful island in Indonesia is a popular destination for tourists from all over the world, and for good reason. Bali is home to stunning beaches, breathtaking natural... read more
Tanah Lot Temple is an unforgettable wonder of Bali, this temple has a magical attraction with strong spiritual nuances. This sacred Hindu temple is located on the coast of Beraban – Tabanan – Bali, which is one of Indonesia's famous... read more
Contact Us
If you have any questions, please contact us.