Nyang Nyang surfing  beach is one of the hidden beaches in Bali, with shining white sand and crystal clear sea. Long waves with fast currents that can reach 5-6 feet, are the main reasons that make surfers love this beach.
Nyang Nyang Beach is a hidden paradise in Bali as the best gift for tourists who are looking for privacy. Compared to Melasti or Pandawa beaches which are also in Uluwatu, Nyang Nyang is much more beautiful and calm.
Location of Nyang Nyang surfing beach
The location of the beach is under Uluwatu Temple which is a hilly area with a beautiful panoramic ocean background. Because it is located on a 200-foot high cliff, this temple is called Uluwatu which means rock peak (Sanskrit).
How much does it cost to go to Nyang Nyang surfing beach?
Nyang Nyang surf beach is totally free, however, visitors are only required to pay a vehicle parking fee voluntarily. The way down to the beach is a bit far and a bit steep, you need to be careful so not to fall.
You don't need to worry if you can't walk far enough to reach the beach. There are several ojek ready to take you from the beach area to the parking lot and vice versa. The motorcycle taxis (ojek) will charge about  Rp. 20.000,- for one way.
When we went to Nyang Nyang beach, there was only 1 warung selling cold drinks, coconuts and beer. Therefore, you should bring enough supplies, so you won't be in trouble if the shop runs out of stock.
A dream beach full of privacy
The beauty of a virgin beach with sparkling white sand will hypnotize you, to feel comfortable enjoying the beach atmosphere. At low tide you can see small fish, starfish and sea urchins trapped between the corals on the beach.
This hidden paradise behind a high cliff is really quiet and calm, because access to the beach is very difficult. This is an advantage for tourists who want to find peace while on holiday.  Sunbathing on Nyang Nyang beach feels like being on a private beach, which keeps privacy well maintained.
The beauty of the beach scenery that spoils the eye  becomes more dramatic  with the wreckage of a boat.  The wreckage of a wooden boat washed ashore gives an artistic impression, as if you were a shipwrecked pirate. 
In addition, on a cliff close to the parking area, there is a wreck of a Boeing plane which is split in two. The wreckage of the ship and the broken plane make the beach environment like a living frame, which completes your vacation by taking pictures against a fantastic background.
The quiet place of Nyang Nyang surfing beach
Nyang Nyang surfing Beach is a new tourism spot in the Uluwatu area, this beach attracted surfers in the 2000s who hunted for waves to get a challenging surfing experience.
Entering the 2010s, Nyang Nyang beach became a favorite place for tourists who want to enjoy panoramic views of nature while looking for serenity. Fortunately, because access to the beach is still difficult, only a few people want to visit this place.
With the small number of visitors making this paradise the perfect hideaway for serenity seekers. Tourism facilities that do not yet support access to the beach will still make Nyang Nyang as a secret beach, even though many already know about it.
2 Attractions in 1 area
Nyang Nyang surf beach is located under the legendary Luhur Uluwatu Temple which is full of historical value, it would be a shame if tourists ignore the beauty and uniqueness of this temple.
Tourists should first enjoy the spiritual atmosphere at Luhur Uluwatu Temple, before heading straight to Nyang Nyang beach.
About Uluwatu Luhur Temple
One of the best and most popular places to enjoy the sunset in a unique way is at Uluwatu Temple. Tourists can enjoy the phenomenal Kecak dance, with an orange sunset illuminating the Indian Ocean as the backdrop.
Uluwatu Temple, which has a strong spiritual nuance, is surrounded by a forest which is home to hundreds of white monkeys. The Balinese believe that these monkeys are guardians of the sanctity of the temple area and the Uluwatu area.
Best tourist location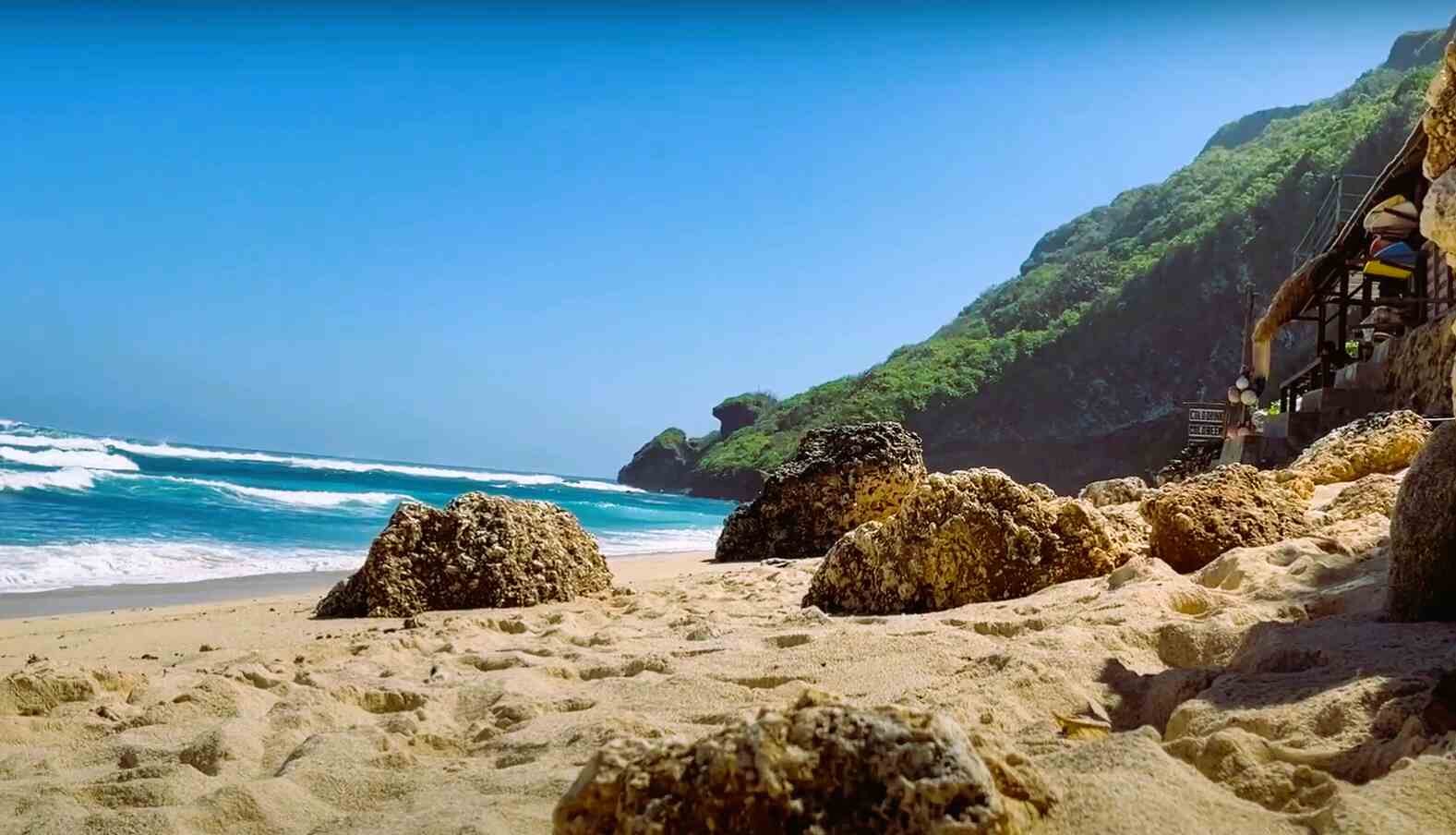 If you want to enjoy the beach atmosphere in the Nusa Dua area, then Nyang Nyang surf beach is the right choice. How, are you ready to enjoy the fantastic sunset panorama?. If you need assistance, don't hesitate to ask us at any time, details information  about  chater a car including driver  please click here.
Contact Us
If you have any questions, please contact us.