Tourism spot in Bali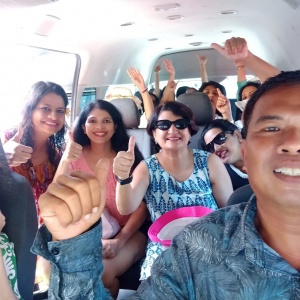 Affordable Bali car charter with a professional driver is the smart way to enjoy vacation conveniently using your own itinerary. Most travelers will do the same when they want to get more experience while saving on holiday budget.
We know that Bali is a popular tourist destination in the world, because it has beaches with crystal clear seas. There are many beautiful virgin beaches in Bali that are still out of reach, and only few people know about.
In addition, Bali also has other interesting tourism spots such as mountains, river activities, spiritual and historical heritage. Culinary and parties started in the 1990's as a new lifestyle, which made restaurants, bars and discotheques grow rapidly
Why should you hire a car with a private driver in Bali ?
Distance and infrastructure
The problem of distance between tourism spots in Bali that are far apart requires more time, effort and costs. Moreover, some of these tourist spots are not even supported by adequate transport facilities and infrastructure yet.
Forcing yourself to go to the tourist sites by using the services of a tour operator is not a wise choice. The Tour operators generally don't have services to the attraction that isn't yet a popular or far apart route.
Tour operators serve only nearby popular spots, with limited time to cover all spots.  Therefore, if you want to use your own itinerary, then choose an affordable Bali car charter that meets your requirements.
Affordable Bali car charter helps you  out of the traffic
Narrow roads and many souvenir shops along the way to tourist attractions are the causes of traffic chaos. The traffic jams along the roads to tourism areas will slow down the transportations and finally make your vacation short.
Traffic in Bali has different customs from other parts of Indonesia, that the drivers mostly use feelings rather than rules. The poor manners of some drivers in Bali is another cause that makes the traffic jams even worse and fatigue.
Car charter with a professional driver who knows the shortcut is the best choice to save the driving time. You and the driver can decide the best route to reach the destination quickly based on your itinerary. 
Saving your transportation budget 
Hiring a car with a private driver is a good solution to enjoy Bali in the most effective way. For more information about the price and services, you can check at this article: car charter in Bali.
The cost of a car charter with a professional driver for a one day tour is very affordable to everyone. The cost is about 40 to 100 USD, depending on the tour duration and the car you want to use.
With up to 5 people on your vacation trip, you will save transportation costs using an affordable Bali car charter. On several occasions, we also can help you to provide popular activities with an entrance fee at lower prices.
Affordable Bali car charter with a professional driver
All of New Bali Tours vehicles are well maintained, insured and certified by the Indonesian tourism board's permission. The tourism board allows New Bali Tours to pick up, bring and deliver tourists to all tourism spots in Bali.
Our professional driver that speaks fluent English will drive you carefully, to fill your itinerary without any difficulty. All you have to do is only contact us, and we will do the rest for your benefits and efficiency.
Don't let other people take your precious time, and start to plan a smart vacation with us. We are a professional car charter company and have been operating since 2010, without any complaints from customers at all. 
Passenger and car capacity 
Q: How many people are available for a affordable Bali car charter?

A: It will start with 1 to 5 people, up to 5 people will be charged differently according to the car capacity.

Q: Can you provide transportation for a large group of people?

A: Yes we can, we occasionally provide some transportation for a large group going around tourism spots in Bali.
Distance based on time duration 
Q: How far can I go, when hiring a car with a private driver with your service?

A: You can go to wherever destinations you want, based on the agreed time duration. For example: you are ordered  a 5 hours charter, our team will advise you on the best route.

Q: Have you ever made the wrong calculation regarding the distance and travel time?

A: We never had a problem about this matter, because all our drivers know how to shorten the trip with the best route.
No extra expenses
Q: Is Bali car charter's fee fixed with no extra expenses? 

A: Yes, our fee is fixed within the time duration ordered,  exclude your meal, entrance ticket, parking fee and personal expenses. 

When you are asking for additional time then you will get an extra cost.

If the number of passengers exceeds the car's capacity you will get an extra cost as well.
Driver and tour guide
In general, our driver mostly  knows a lot of things about the tourism of Bali. However the driver is not allowed to be your tour guide, due to the license issues.
To get an interesting and memorable holiday experience, we can provide you with professional tour guide services to your itinerary. Please be aware that the expenses of a tour guide are excluded from the car charter's fee.
Check our tour package here for more information!
Airport shuttle with Bali car charter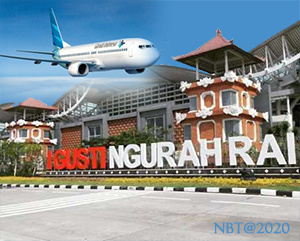 To get the optimal holiday packages according to customer expectations, we provide airport shuttle with an affordable price. The airport shuttle will help you to save the rest of your day, after a long process of arrival paperwork.
With the airport shuttle, you don't need to wait in a long queue for a taxi at the airport. This will give you enough time to get a good rest for the next day's holiday activities.
Don't wait any longer, please trust your valued holiday trip with us.  If you have further questions regarding the Bali car charter, don't hesitate to contact us any time. 
Contact Us
If you have any questions, please contact us.